Loyalty Program
What is a Zoppie?
Zoppie is the loyalty program offered by ZopNow, the Delivery Partner for mymorestore.com. Zoppie is the loyalty point that a shopper earns on completing an order or other event based activity like registration. A shopper can use the earned Zoppies as a payment method for future purchase. Only registered users can avail this program.
How do I earn a Zoppie?
Currently there are no Zoppies given away for every order. Any refund from your orders are credited to your account as Zoppies which you can use for your future orders.
How do I redeem a Zoppie?
At the time of checkout, a customer can specify Zoppies to be debited. One Zoppie is worth 10 paisa. A Zoppie can be clubbed with existing discount coupons. In case the order gets cancelled, Zoppies will be credited back to the customer account.
Does my Zoppie expire?
A Zoppie expires after a year. For instance, the Zoppies earned on 26th of Jan 2012, will expire on 26th of Jan 2013. At the time of redemption, the earlier Zoppies get debited first. For instance, a customer who has earned 2000 Zoppies from transactions on 26 of Jan (400 Zoppies), 1st of Feb (600 Zoppies) and 8th of Feb (1000 Zoppies) and wants to redeem 1500 Zoppies on the 14th of Feb transaction - the Zoppies earned on 26th of Jan will be leveraged first followed by the one earned on 1st of Feb and then the Zoppies from 8th of Feb will be leveraged.
All zoppies credited as refunds do not expire.
How much Zoppies do I have?
A shopper can know the status of Zoppies by logging and going to the "My account" section. One can view the details of all transactions that helped earn and redeem Zoppies.
Can I transfer my Zoppies?
A Zoppie is tied to a user account and is non-transferable to any other account.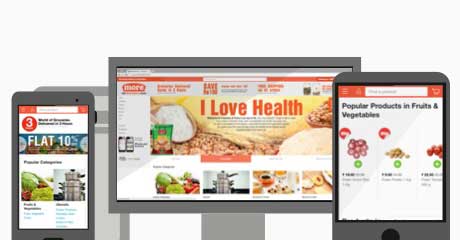 Shop from Apps / Website.
A responsive site and mobile apps to shop from. Spend those hours in Buses and Cabs to finish your grocery shopping!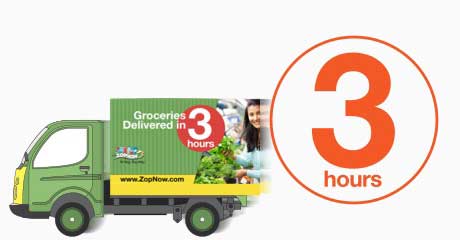 3 Hour Delivery
More Store delivers in the next available 3 hours slot. We have 5 such slots from 7 AM till 10 PM, practically the whole day! Powered by ZopNow.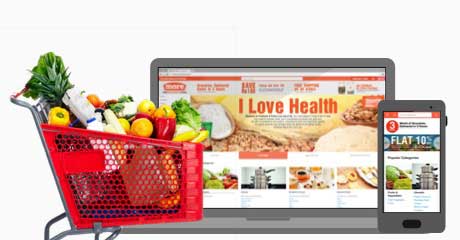 A single cart
More Store's magic cart syncs all the time across all your devices keeping all shopping in One Place. Works on Mobile Apps too!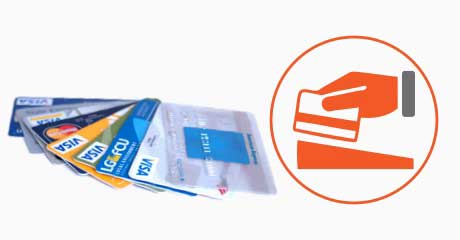 We Accept Cards
MyMoreStore.com accepts all Credit and Debit Cards for online payment. You can even pay Cash on Delivery!